Extract, Transform Load (ETL)
This workflow extracts data from GitHub, transforms the data, and then uploads it to Orbit.
Link to the JSON file on GitHub
Note: to use this workflow, you need API keys for both GitHub and for Orbit.
Visual representation​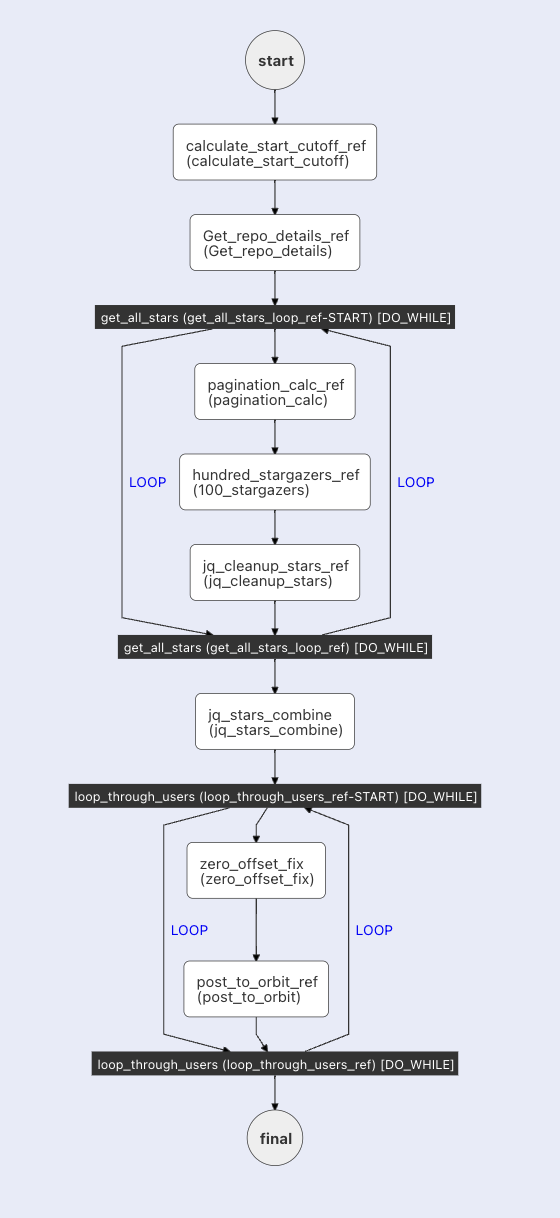 Please read our blog post describing this workflow.