Orkes Troubleshooting Guide
This document is a quick reference for the common issues you may encounter while using Conductor with their possible solutions.
Troubleshooting Issues with Workflow Definitions​
1. The Workflow Definition page runs into an error​
Description​
The Workflow Definitions page runs into an error with a blank screen like this: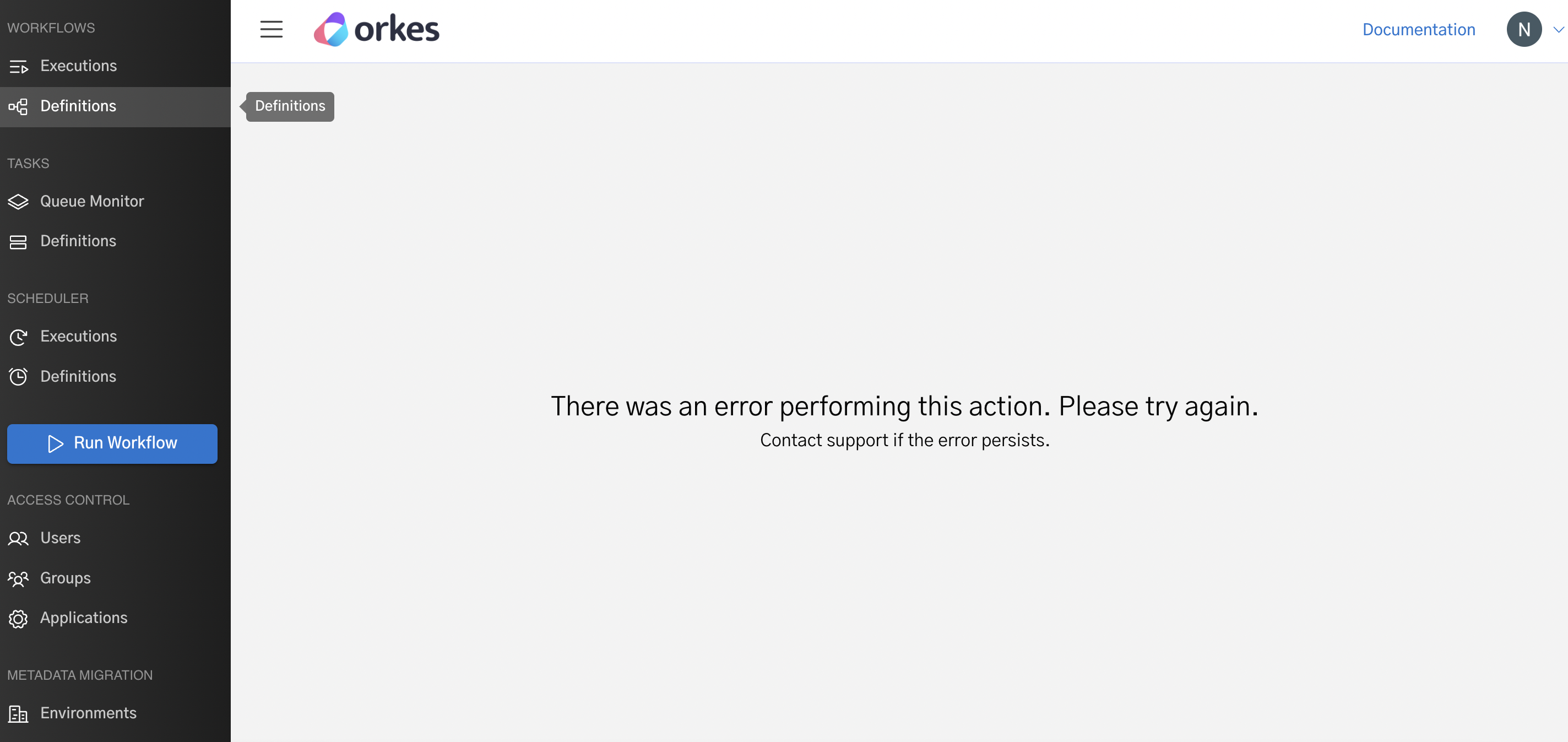 Probable Cause & Solution​
The probable cause for this issue could be related to your local machine. Clearing your local cache and reloading the workflow definitions page should fix this error.