There are many tools available to work with images - resizing, changing the format, cropping, changing colors, etc. Tools like Photoshop require a lot of manual work to create image. Online tools for image processing are also extremely popular. But, rather than doing the work manually, or paying for a service to modify your images, wouldn't it be cool to have a workflow that does image resizing for you automatically? In this post, we'll build just this using Conductor to orchestrate the microservices involved, and to create an API-like surface for image processing.
In this post, we'll run Conductor locally on your computer. The Conductor workflow consists of two tasks. The first task reads in an image and resizes it according to the parameters provided (labeled "image_convert_resize_ref" in the image below). The second task ("image_toS3_ref" below) takes the resized image and saves the it to an Amazon S3 bucket.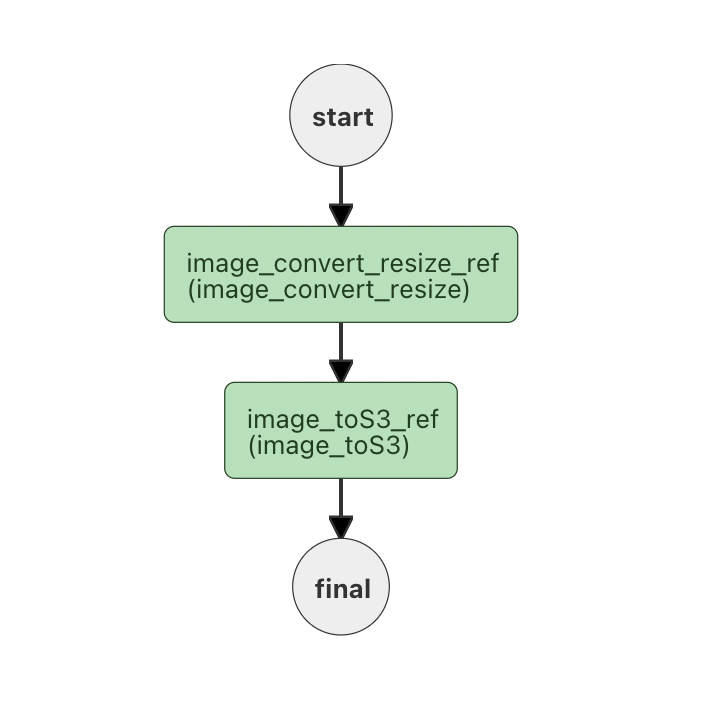 Using a microservice architecture for this process allows for easy swapping of components, and allows for easy extension of the workflow - easily adding additional image processing steps (or even swapping in and out different processes for different workflows). We could also easily change the location of the saved file based on different parameters.